A Bolinas Herbal Sunset
Join me for special evening at the Peace Barn in Bolinas on September 7th, 2019. The 27th Annual Benefit Art Auction & Party is one of West Marin's most coveted events.  The event, which benefits the Bolinas Museum, is the largest and most important fundraiser of the year for the museum and attracts some of the most generous and caring members of our community, all of whom appreciate the importance of art and supporting the local art scene.
The evening begins with a social cocktail hour followed by a live auction featuring artwork generously donated by a diverse section of coastal Marin and Bay Area artists and galleries.  A fully catered and lively party follows the auction.
The mission of the Bolinas Museum is to collect, preserve, and exhibit the art and history of coastal Marin and to present exhibitions and events that provide inspiration and cultural enrichment to residents and visitors alike.
Get Tickets to the Event
27th Annual Benefit Art Auction & Party
Peace Barn
Saturday September 7th, 2019
4:00 PM – 8:00 PM
Bolinas, California
I will be donating some of my own culinary art in the form of a special cocktail soiree for 12 adults. The magical event will happen at my home on the big mesa, just above the cliffs of Agate Beach at sunset. The event will unfold during this upcoming late fall or early winter, when the magical sunsets are abundant and most vibrant.  The menu will feature a bevy of herbaceously forward libations and a buffet of tantalizing nibbles, all of which will use local, organic, sustainable and fairly traded good and products, as is my signature style.
Depending on the timing various local farms and food artisans will be featured in the menu development.
All guests will leave satiated and accompanied by a small pouch of my signature seasonal herb finishing salt.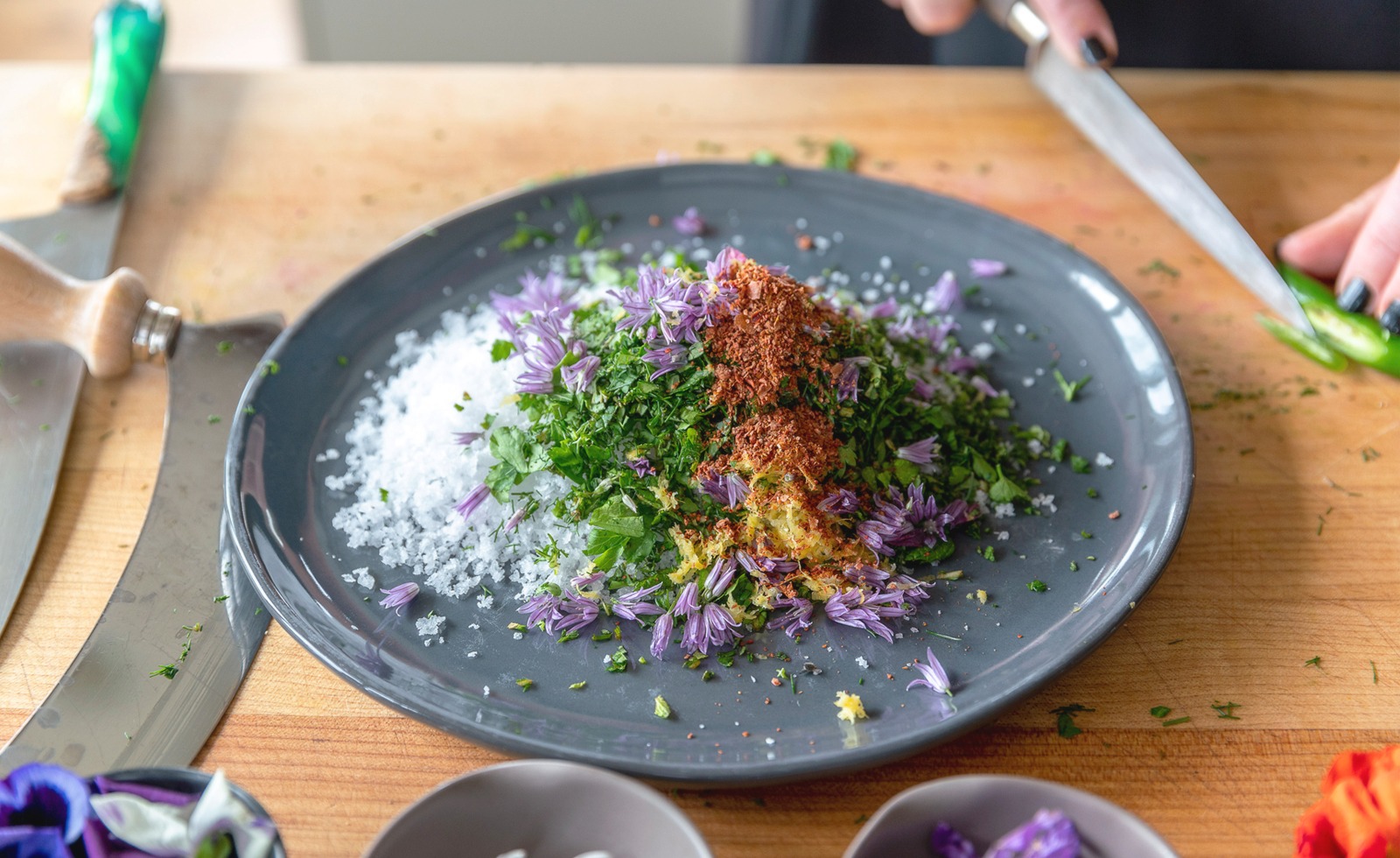 Guests are allowed to bring their own wine to accompany the cocktails and mocktails if they desire. Most food allergies and preferences can be accommodated if known well in advance. Purchaser must inform me at time of booking of dietary choices.
Date: Dates to be determined (in advance by 3 weeks) between purchaser and Nissa as scheduling permits, any Friday, Saturday or Sunday between September 27th and December 14th.
Time: 3 hours – Date will determine time for sunset hours.
Sample Menu:
Herbal Libations
Non-alcoholic
Verbena Lemon Fizz
Winter Herb Pear Cider
Satsuma Cranberry Sage Punch
With booze
Meyer Lemon & California Bay Leaf Prosecco
Apple Thyme Side Car
Pomegranate Sage Manhattan
Grapefruit Lavender Paloma with Salt
Herbal Nibbles
Local vegetable Crudité Plate with Nissa's Red Dandelion Goddess Dip
Blue Cheese Pear Crostini with Rosemary Honey
Lamb Meatballs- Mint Chimichurri
Wild Mushrooms with Pesto Butter and Toast
Chard, Feta & Herb Phyllo Parcels
Winter Beet Tart with Goat Cheese, Herbs and Thyme Salt
Meyer Lemon Lavender Pound Cake
Rustic Pear Tart with Riesling Winter Herb Syrup
California Red Walnut Tart with Sage Crust, Crème Fresh and Thyme Grape Honey Drizzle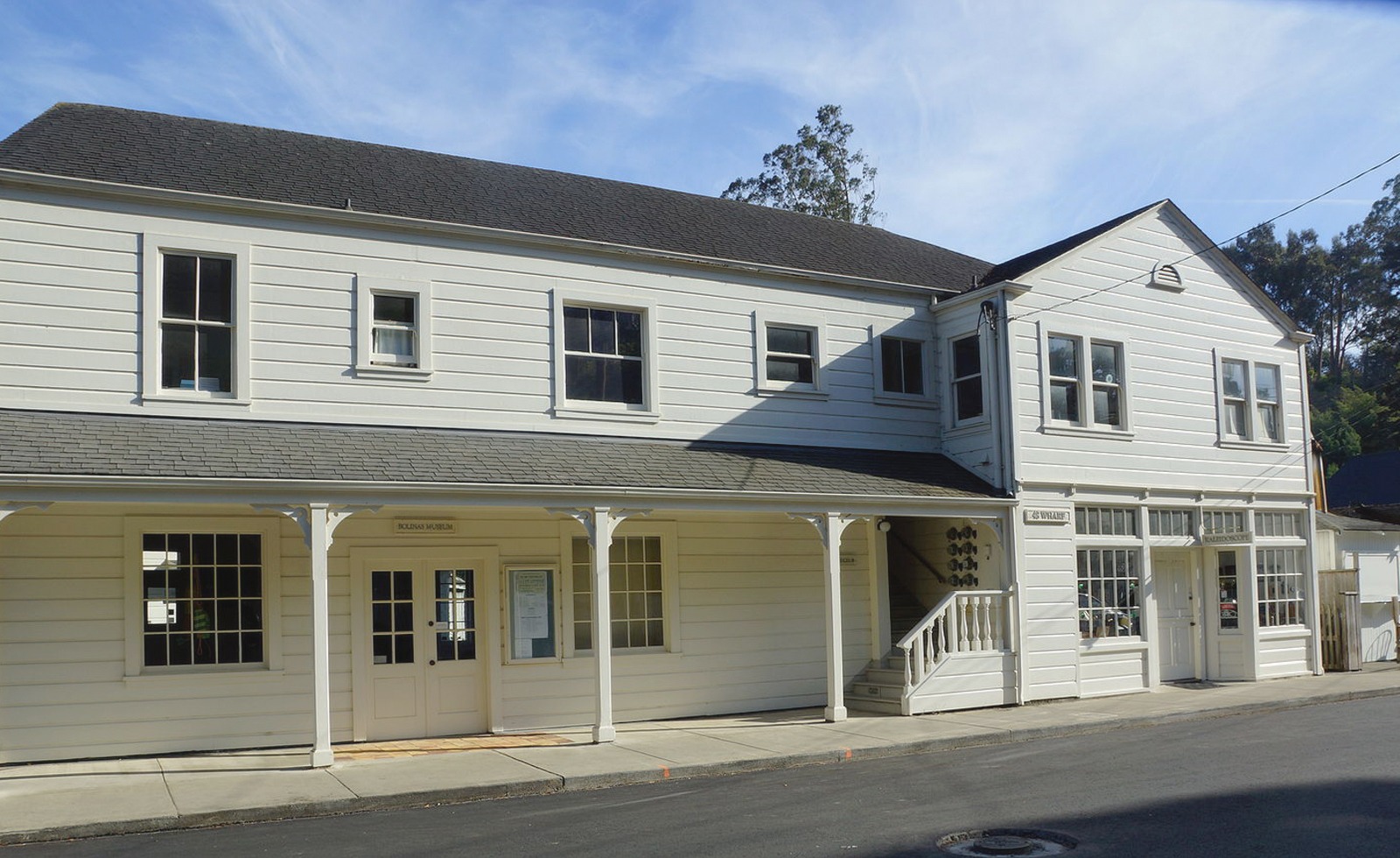 About the Bolinas Museum
Founded in 1983, the Bolinas Museum is the premier fine arts museum in Marin County. Stimulating the appreciation of visitors from all over the world, the museum reflects regional history and interests and presents the rich talent pool of artists from Coastal Marin as well as nationally acclaimed contemporary art. Admission to the Bolinas Museum is free to all, as are many of our cultural events. Special fundraising events occur throughout the year including the annual Art Auction and the holiday benefit exhibition, both offering for sale exceptional work from well-known Bay Area artists.
The Museum is composed of five galleries and the Wintersteen Courtyard. The Main Gallery offers exhibitions of contemporary art and history. The Helene Sturdivant Mayne Photography Gallery presents exhibitions of diverse fine art photography, and regional artists are featured in the Coastal Marin Artists Gallery. The Margaret Duncan Greene Gallery hosts selections from the museum's permanent fine art collection from the 1800s to the present. The Floyd Russell Family History Room details the history of the area with photographs, documents and objects from the extensive collections in the Museum's archive. One wall is reserved for changing displays of regional interest.
Nissa Pierson is a cooking teacher, recipe developer, and small business consultant specializing in local, organic, sustainable, and fairly traded produce. She has worked in organic agricultural and the fresh herb industry on both the agricultural and culinary sectors for over 20 years. She is a noted herb expert and founder of Ger-Nis Culinary & Herb Center and Herbal Roots. Her years of herb knowledge and passion for fresh herbs makes her an excellent teacher and source of herb inspiration. She travels the globe in her agricultural work and spends a lot of time eating in the kitchens/homes of everyday people in places like Israel, Jordan, Mexico, Peru, Turkey, Tunisia, Ecuador, Nicaragua, and more.
She is an extremist in proving that the art of eating & cooking well is a relatively simple process and just takes enthusiasm and some tidbits of knowledge and of course good farmers. She started Ger-Nis Culinary & Herb Center, in Brooklyn, NY, back in 2010 where she taught educational and lecture-style hands-on cooking classes for adults & kids, promoting healthy eating, living, and cooking with ease & joy.  The center became a premier source of inspiration in the sustainable and local food world and has garnered success with special events, food collaborations, social outings, and local get-togethers nationwide. In addition to her full-time agricultural work with small global organic farmers that she continues to do since her relocation to west Marin,she continues to teach occasionally from her home in Bolinas, celebrating food and community. She hosts seasonal super clubs and teaches the Bolinas After School Cooking Program. Besides being a passionate teacher of fresh herbs and organics, in her free time she enjoys good conversation & debates, yoga, the ocean, and her dog, Inca. She is happiest when submersing herself in the food and culture of the world.
She writes seasonally for Edible Marin and writes weekly about fresh herbs on her blog www.MyHerbalRoots.com You can also find her www.UnderTheMangoTree.CrespoOrganic.com