Happy Birthday to Me!
Birthdays have always been a source of extreme joy for me. Something significant lives in the celebration of one's own birth and life. As I age I find it one of the biggest indicators of my own self-love and acceptance. Like the pencil marks on my childhood walls, I can watch the growth with each year. As I celebrate, I honor this evolution, despite some years feeling more like a setback.  This year is great cause for celebration as I move into the next notch of growth that is my life.
Springtime is about beginnings, letting go, and embracing something new. I began in Spring, on April 10th, 1973, and I embraced something new by exiting the womb. Ever since I've been using my birthday to celebrate the joy of being me now while simultaneously moving toward what's next. This transition often means letting go of the past. Some years this celebratory moment is simple. It passes quietly with only an internal resolution. Other years I celebrate the challenges and accomplishments of aging by discovering new lands, culture and people, in places like Israel, Turkey, Peru, and Mexico. I've spent these moments with friends, family, lovers, and strangers and, quite often, alone. Being alone has never stopped this desire to discover, on the contrary most often it fuels a deeper level of discovery.  Whether my birthdays are simple celebrations or grand gesture launches of new ventures (as was the case when I launched Ger-Nis Culinary & Herb Center), they always seem to be wrapped in fresh herbs. This year is no different as I venture off to Turkey for some herbal wanderings and "soft launch" one part of a larger herbal (ad)venture.
This past year I made peace with a lot of history. In that letting go, I was able to create room for a couple of new projects. These projects have been whirling around inside me for a very long time and now they are becoming a reality, not just into my world but into yours as well. (That is how I roll.)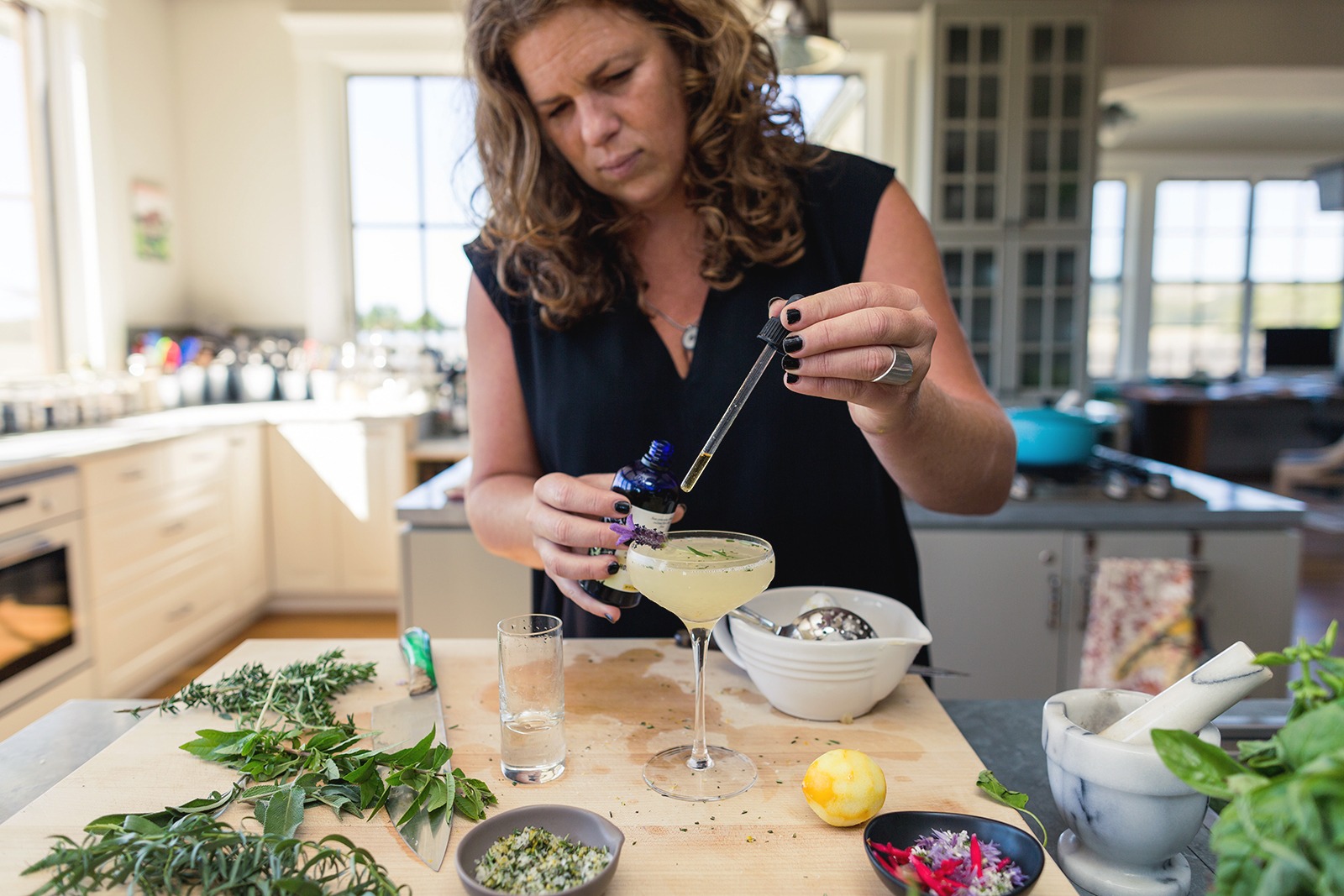 On April 10th, 2019, I officially softly launch My Herbal Roots, a new herb centered food blog. It is one part of a bigger two-part venture called Herbal Roots. It has been  in the making a long time with various ideas and visions, all of which today have clarity and vision and thus the birth of this venture has arrived.
Why did it take me so long? After all I'm a person that moves rapidly with most ideas.  The truth is that I needed a long break to recuperate and grow from from the large and difficult failed business that was my fruit and vegetable import and distribution company that took over my life voraciously for about 11 years during my late 20's. I needed time to simply be, think, and dream again and I needed the space and the heart to do it. I needed to take time to fall in love, which I did. It was great, until (undenounced to me) it wasn't.  So I fell out of love just as wonderfully as I fell into it. This may have been the most significant thing that has happened to me in life so far and the reason that so much of shortcomings, quirks and personality problem areas have mellowed out and fueled my improvement and growth in who I am today. I don't know how I did it. I suppose both my failings ( the business and the love) happened at the perfect time, like most things do if you let them. Failing gracefully is an art form that has more uplifting self-love and growth-inducing potential than anything else.  Hardships are a part of life and from early on as a girl in Nicaragua I witnessed the importance of hardships in the ability to facilitate recognizing and then feeling joy. These two hardships rocked my life more than most, but they also changed my trajectory in a way that seems spiritual and cosmic, if I'm being honest.  I feel more authentic today than ever. I feel I have more to give back to others around me and I am able to see and feel more joy that I had ever imagined would be possible.
My birthday is often a time when I sit, reflect, and say to myself, "You are exactly where you are meant to be. All that has happened is part of why you sit exactly here today."  Today on April 10th– this is my sentiment.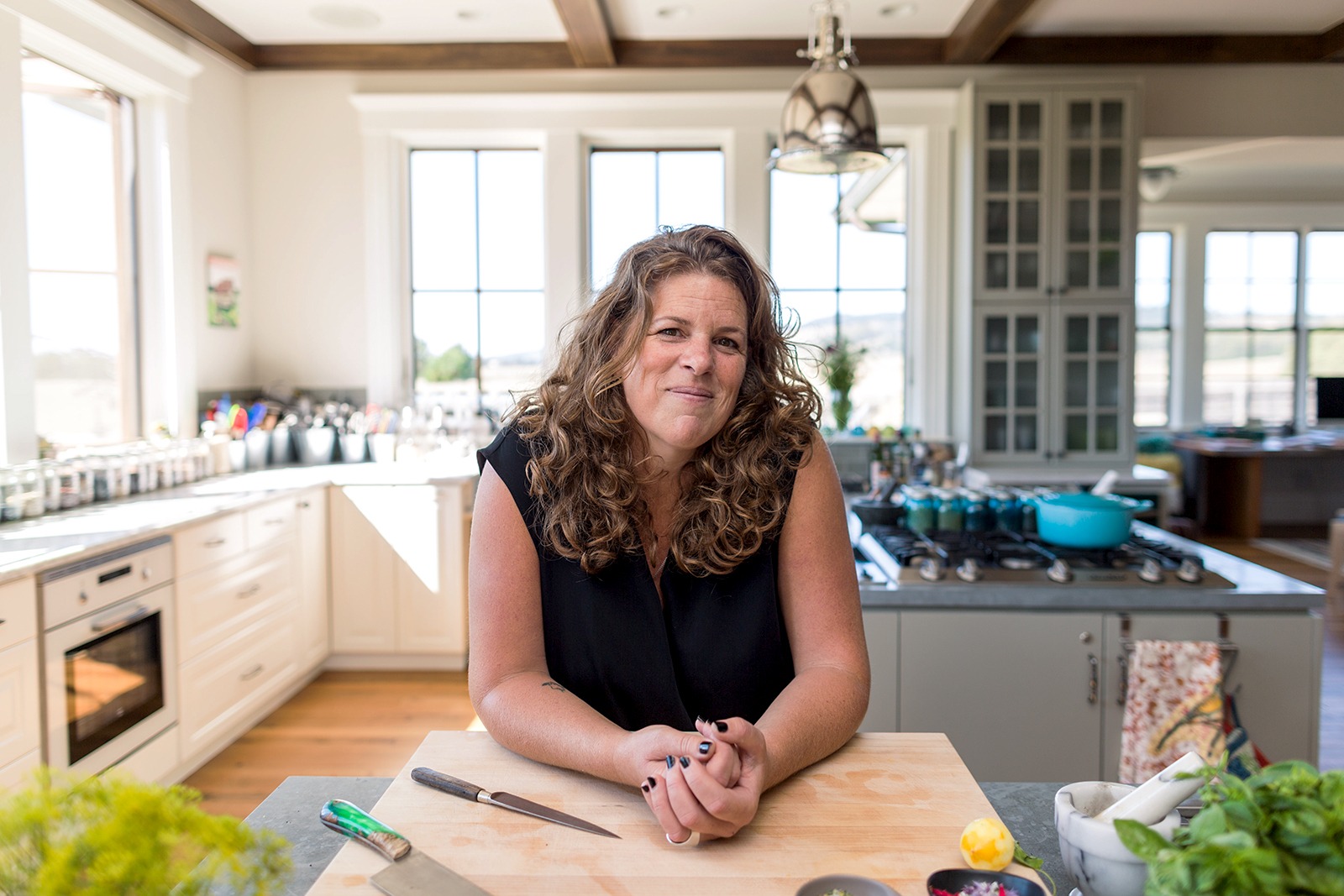 Today, I officially share with the world My Herbal Roots  which is my story told though a very public declaration of my passion for fresh herbs. Something deep inside of me lights up in the presence of fresh herbs. It doesn't matter if they are physically or virtually in my personal space. I am enraptured by them as well as those who grow and use them in any and all forms.
Fresh herbs have been a symbol of my own artistry and creative spirit since I started growing them in my garden in Eugene, Oregon, back in my early 20's. Not only are they a staple in my personal cooking, but they have sprung up in every aspect of my life ever since.
My Herbal Roots is the creative manifestation of everything herbal I have experienced along my journey, and a projection of all to come. It's a place for me to share my herbal passion indiscriminately, allowing me to collage every herbal moment that lights my path; it provides a home for me to pause in celebration and appreciation.
I have been conscious of my own innate passionate streak from an early age. Like many others, I remember as a child coloring outside the lines. What set me apart was the self-confidence I had that couldn't be swayed by anyone telling me it was wrong. My inner strength carried me forward from the get-go, fearlessly driving me to exactly where and who I am today.
I have been teaching myself most subjects since a very young age. My independent nature was nurtured by my father, who I suspect is a similar creature. He was also as far from a helicopter parent as one could get. With no mother in the picture from early on, I was buffered from stereotypical gender boundaries as an integral member of a family with three brothers and a strong father. This gave me substantial self-confidence early on and helped shaped me into the creative, powerful woman I am today.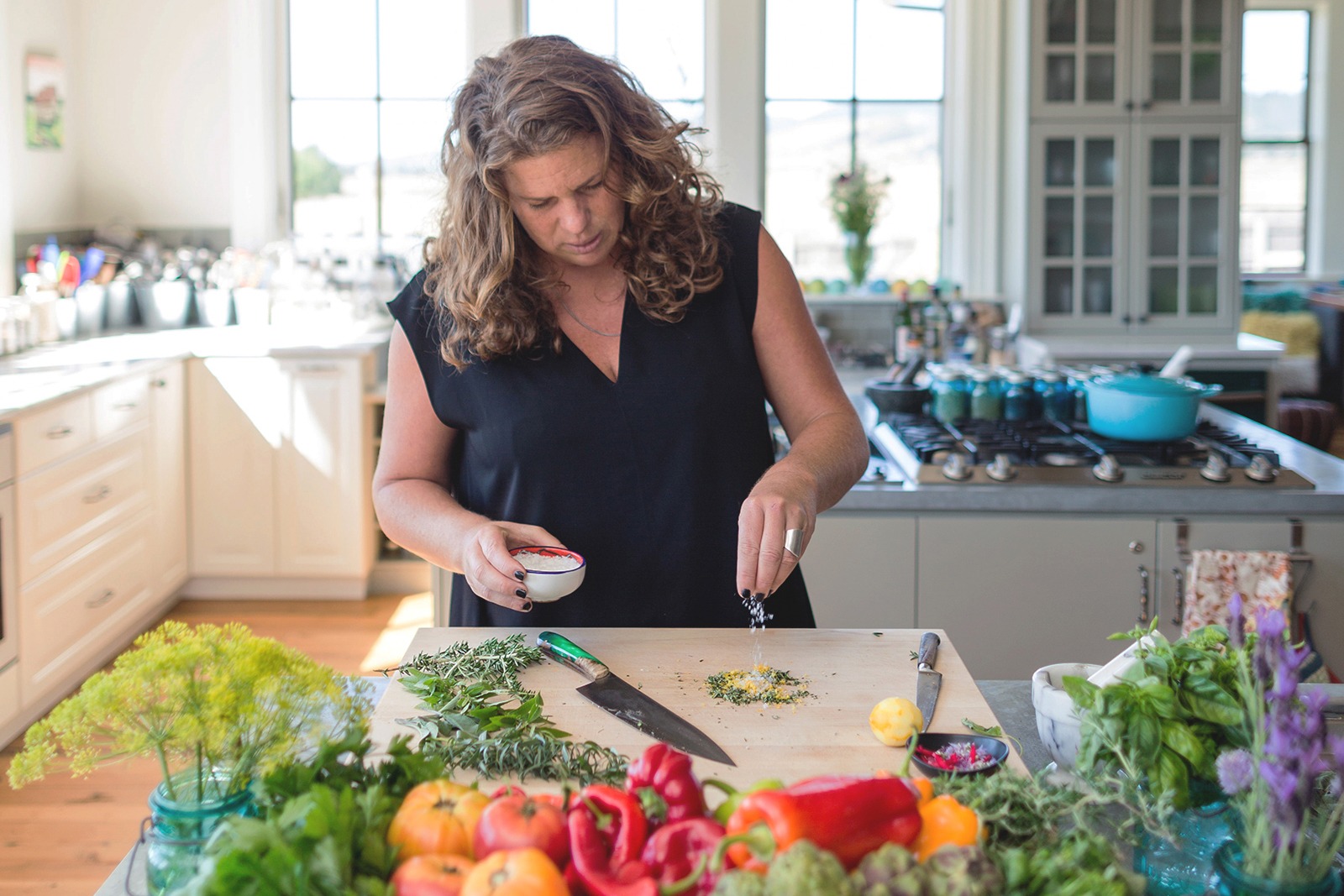 There are two primary factors from my youth that set me on my life's path. My one-of-a-kind father, whom I admired for his investigative wanderlust, which carried us across the globe early in life landing us in war-torn Nicaragua in the height of Central American brouhaha in the mid-eighties and the unbelievable generosity I experienced by Nicaraguans, many of whom had nothing monetary. The Nicaraguans guided me to discover what I carried in my beautiful soul. My father's openness and exuberance for life, wrapped in a bold and courageous attitude helped me build my spirit. Both my father and the Nicaraguans helped define joy for me at an early age. I have only recently started to understand the breadth of this.
From an early age, I had the desire to embrace life to the fullest. I knew there was no pre-planned road map for me to follow. I have spent the majority of my life traveling. That is when I am happiest – when I am learning and practicing humility. My love of travel eventually translated into my global agricultural work, working with organic, fair-trade, and sustainable farmers throughout the globe. Through my work in agriculture, I have been invited into the homes and kitchens of farmers and their families all over the world. Here I discovered the deep connecting power of food, culture, and community.  These are My Herbal Roots.
When my niece Kianna was nine, she said to me, "I like two things about you. You always buy yourself something when you are shopping for others, and you always do what you say you are going to do." The second part of that statement reflects my open declaration of my hopes, dreams, and ambitions. Like a wish on one's birthday, declaring makes it possible. Writing for me is one of the most important paths toward achieving my goals. The open declaration keeps me motivated and fueled by the many supporters I have come to find throughout the world.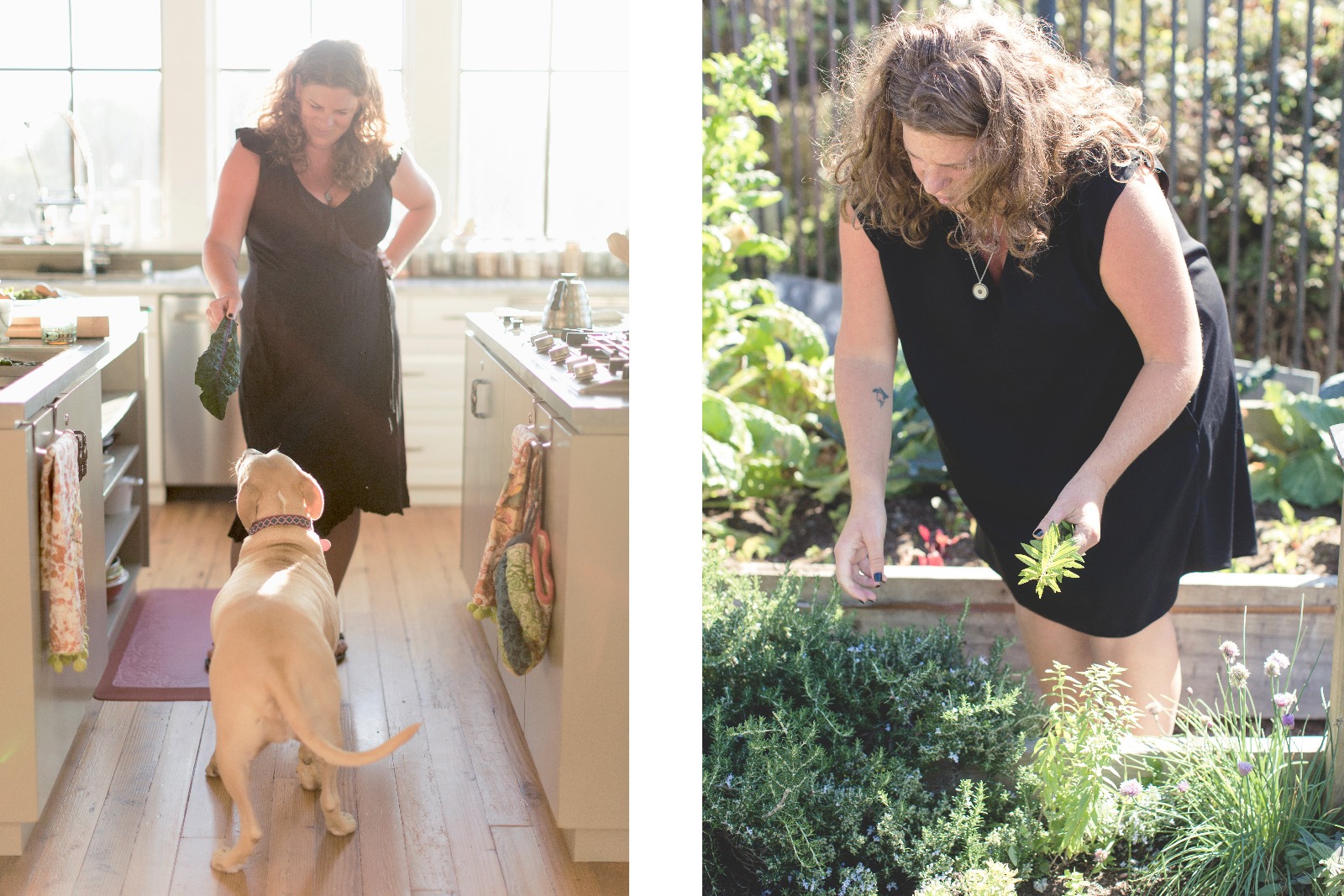 I am teamed with some of the most talented and creative people who have participated in so many of my ventures throughout the last 20 years of my life. Many of these ventures fuel and/or create the next. They teach us how to do it better. Old passions fuel new ones. Like a birthday, they keep moving – sometimes backwards, but usually forward,
Since I am deep in the beginning of mango season, My Herbal Roots in its entirety will take a few more months to complete. For those of you who I am connected to, you get to tag along for the ride and see how this passion project is built.  So many meaningful people are a part of this project and the timing deeply meaningful to many of them. I derive great joy in giving birth to my passions through creative endeavors and even more for building platforms and living a life that provides this for many. Thank you to all who have fueled my passion with yours! My Herbal Roots will be my special food blog where I can be more authentically and herbaceously me and where readers can share my herbal joy.  
The companion to this project, Herbal Roots will launch in Spring 2020.  The (ad)venture includes a herb-centric educational site where passionate herb lovers can find general education on fresh herbs, specialty herbs and edible flowers, along with nutritional information, medicinal remedies, herbal folklore and of course- selection, storage, preparation and usage advice that's relevant and useful and not on the normal cookie cutter approach that most herb centric sites take.  There will be videos, beautiful photography by many amazing photographers and including amateur photographers like me. The site will have tons of recipes and a pretty awesome search engine allowing super specific and totally open searches on herbs, seasons and whimsy. Best of all Herbal Roots will be offering fresh herbs!
Good things take time so stay tuned and keep excited for what's to come in 2020.
Remember to dream big and say it outload!  Happy Birthday to me!