Bolinas Seafood Salt
Recently, as I continue to tinker with my herbal salt fetish, I have noticed how good people and places inspire me just as much as the season's new herb, fruit, vegetable, or spice. In my herbal salts, I try to evoke a particular aspect of the season that is special to me. Ingredients from my own garden and local farms mingle with other organic goods that are seasonal for most of us.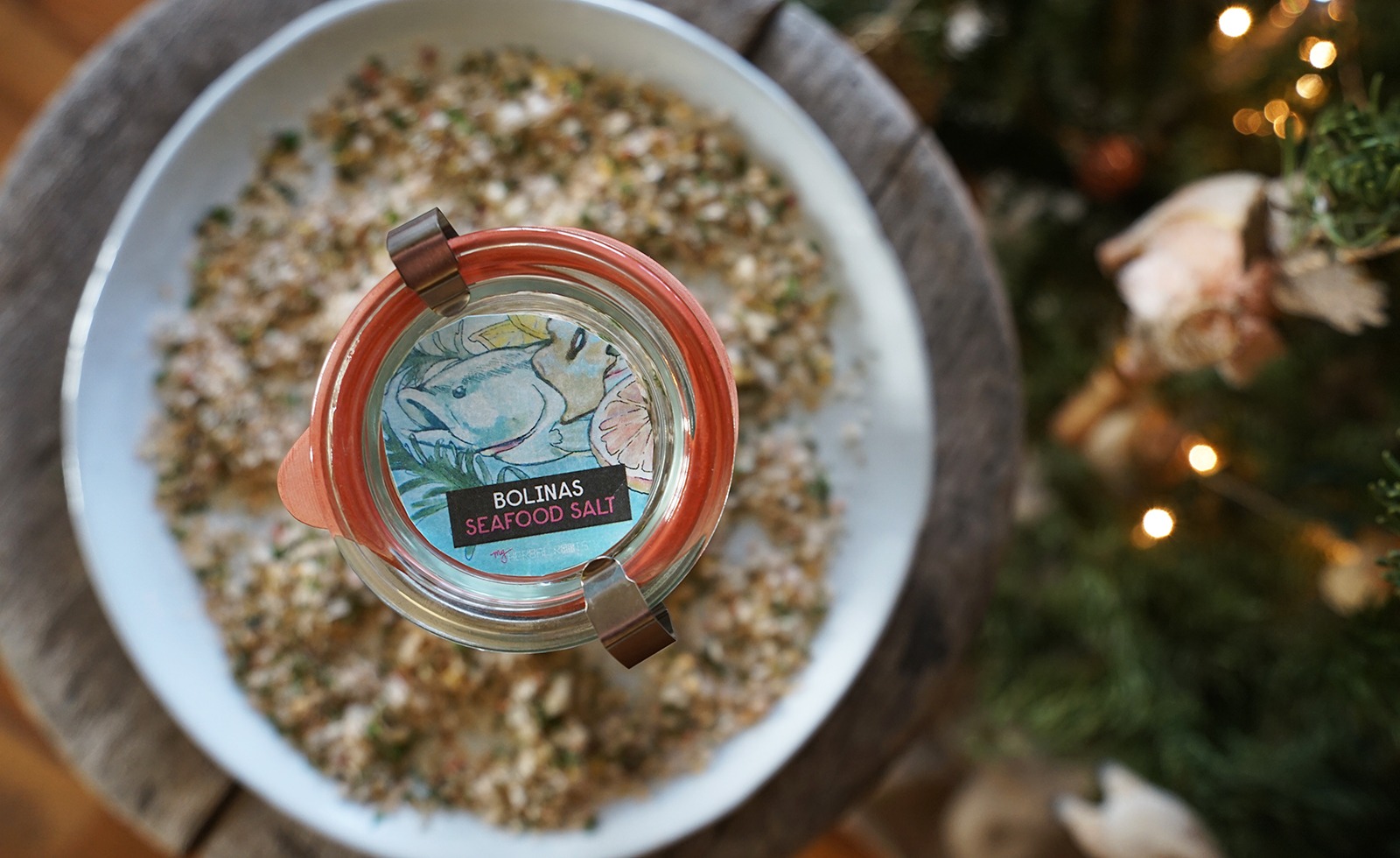 With my Bolinas Seafood salt, I capture our region's magical seascape by including lots of foraged herbs, spices, and locally grown citrus. My garden also just so happens to be plentiful with herbs perfect for pairing with the local seafood being caught from the pretty Pacific Ocean I watch from my kitchen window.  This salt, in particular, is influenced by people more than any other so far. I try to capture the town's spicy nature and balance it with Blair's gentle heart and Zack's gregarious spirit– the two good folks that inspired this salt.
Blair came to me a few days before Christmas and asked if I could make a salt for her boyfriend Zack as a stocking stuffer. I, of course, felt over the moon because my herbal salt venture has only just begun. For someone else to recognize what I see in my salts felt rewarding, but that's also Blair's nature. Her warmth feels great to be around, and I wanted her spirit in my Bolinas salt for sure.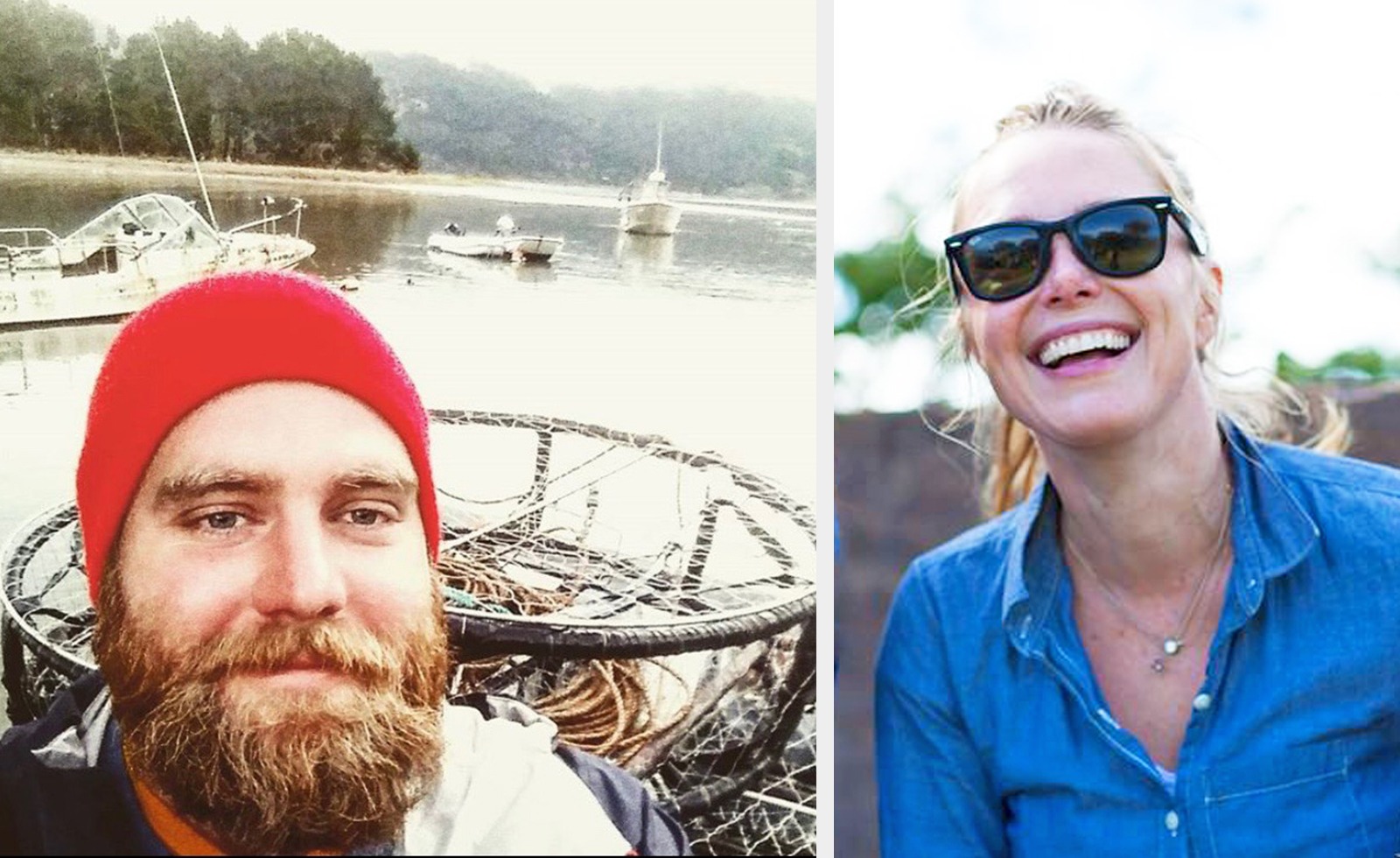 Then there is Zack, who always carries a gigantic welcoming smile with him. This quality of his really helped make me feel at home when I was new in town. As I came to know him, I learned that his smile was part of his extreme friendliness. His convivial nature had to go into the salt, as well. Since Zack is also a local fisherman and Dungeness crab season had literally just started, I locked my idea into place: a Bolinas Seafood Salt. (The day after Blair asked me to make the salt, Zack gave me a gigantic bowl of cooked crabs. If that is not synchronicity, I don't know what is.)
With this salt, I tried to capture the essence of this particular moment in my winter life in Bolinas, and quite frankly I think I nailed it.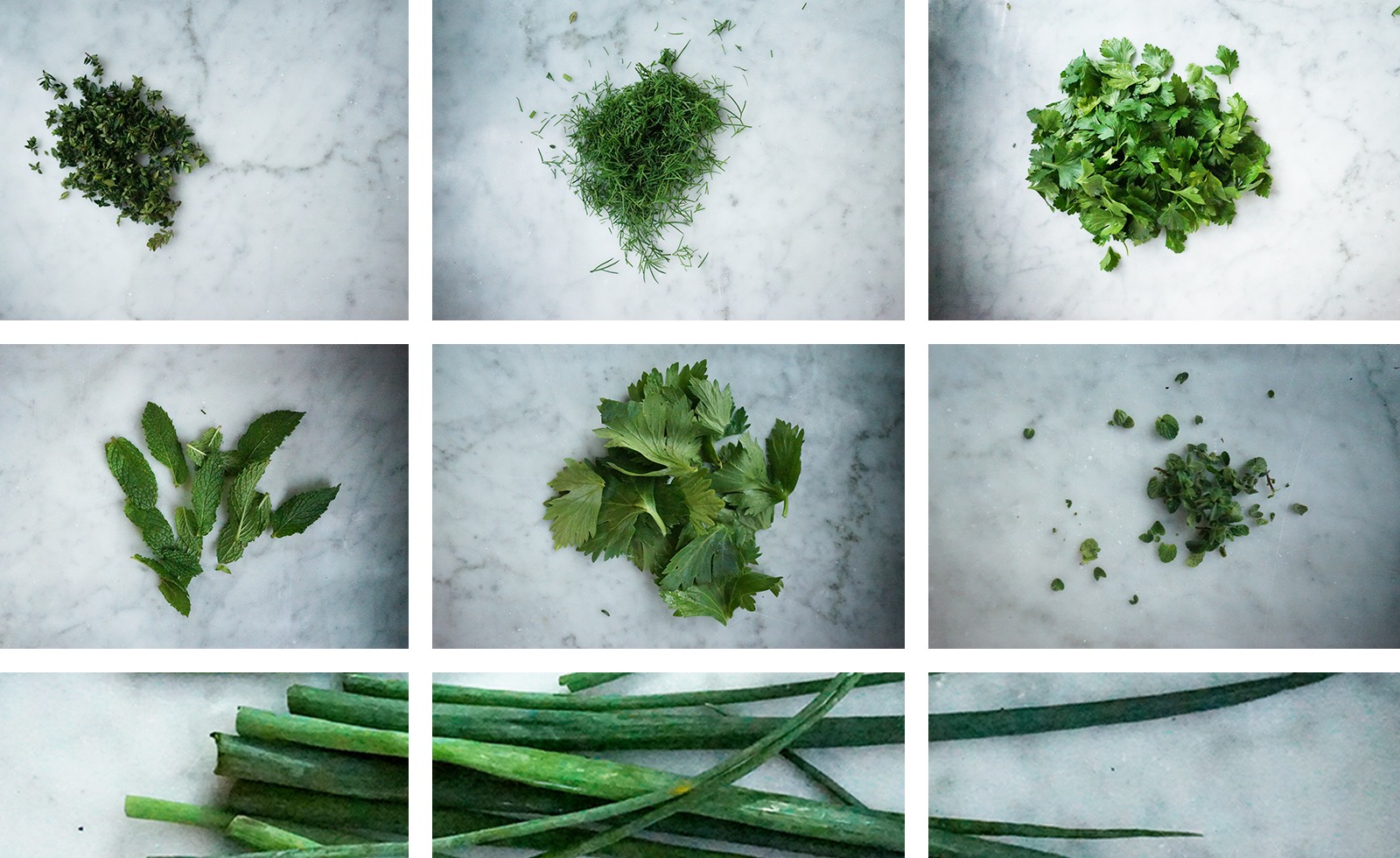 Bolinas is one of the most interesting places I have ever lived. It's a small fishing and surfing village about an hour up the coast from San Francisco along HWY 1. It's got a small-town feel, but it's populated by incredible globally minded individuals. It's got a contentious reputation for being unwelcoming to outsiders and, like most interesting small towns near San Francisco and LA, it is becoming a tourist mecca. This brings lots of second homes and Airbnb's, often making the normally laidback beach vibe a bit squirrely. I have lived here for about four years now, and, according to my neighbor Mary, at ten years I will be considered local. I'm not sure I can live anywhere for ten years, but I feel like I can finally taste what it's like to live here. The town is zesty and so is this salt. (And, by the way, I love zest and it pairs perfectly with seafood and winter season fruits and vegetables!)
Like all of my salts, this one is exceptionally versatile. I hesitated to call it a seafood salt, because that gives the impression that it can only be used on seafood. This salt can and should be used on everything emerging this season – on seafood, with citrus, in soups, with pastas, and (my favorite) on avocados – a trick I learned as a kid from my dad who used to eat avocados with garlic salt on them.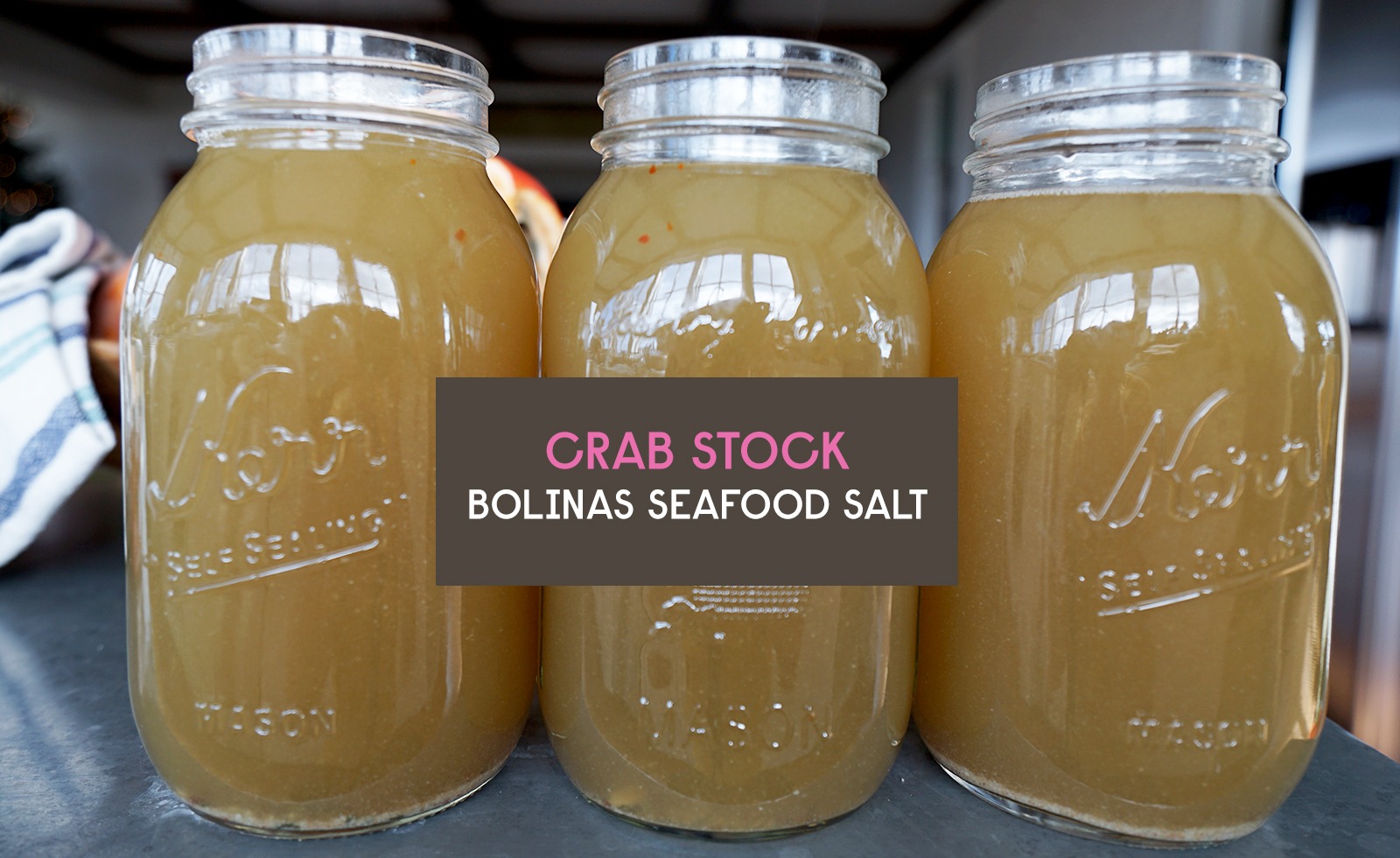 Since it's crab season, I made the salt knowing what most of us would use it on. Crab needs brightness and depth, and a nice herbal salt won't drown it with too much flavor.
I'm not a gigantic fan of simply eating crab cracked from the shell. I feel it lacks luster. I usually eat one crab per season this way. I'll sit down with an old cafeteria tray that I inherited from my dad (who stole them from somewhere and are useful for this).  I sit down, bibbed, dipping the crab in butter that's been salted with some sort of herbal salt, this one is the best yet!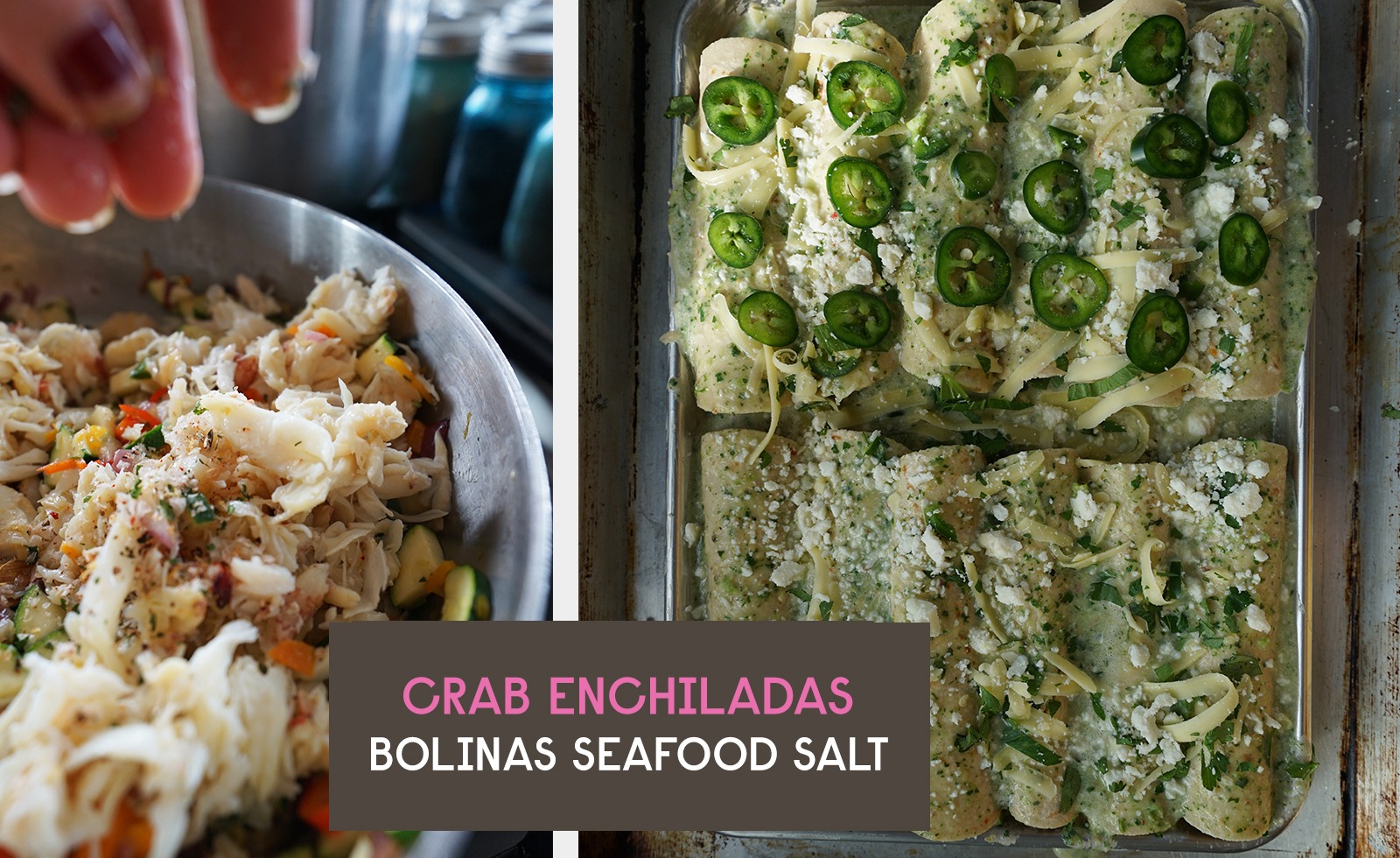 I prefer cooking with crab. Crab enchiladas with green sauce are always my go-to. Ricotta crab raviolis are another favorite, as is simply boiling up pasta and tossing in crab with lemon, butter, and parsley. I love making crab shell stock and using it for seafood stews and soups. I will never complain about having some left over to toss onto a green salad, either. Whatever you do with it, this herbal salt will make it more vibrant.
One thing I always notice during crab season is that there isn't much information about cooking and cleaning them. I figured this would be a great time to change that so next year when I try to remember how, I can look at my own notes cemented inside of this blog post. Click here to learn how to cook and clean crab.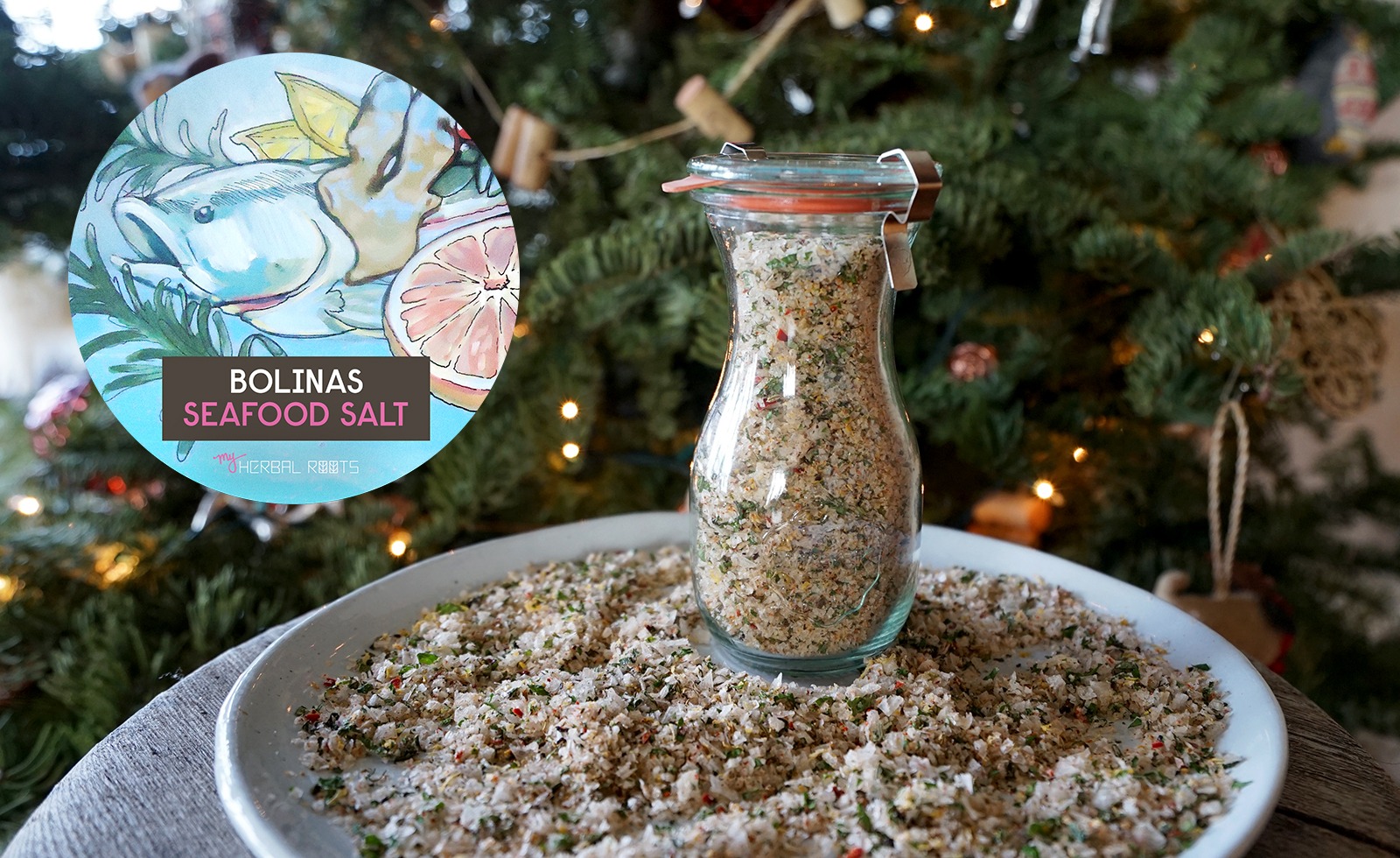 Bolinas Seafood Salt
Makes about 2 cups
Bright, flavorful, and multi-layered is how I'd describe this Bolinas Seafood Salt. It captures the fragrance of the seascape with foraged fennel seeds, fronds, and flowers. Lots of local citrus zest and vibrant fresh herbs like chives, parsley, and celery leaf are mingled with a myriad of spices that keep this salt versatile. This is not a New Orleans style seafood seasoning. It's fresh and makes you want to use it on healthy seasonal goods like citrus and crab.
I use a mortar and pestle to crush the seeds. It's easy and quick. While you can substitute the ground versions, oftentimes I find the ground stuff way too fine, which drastically alters the flavor and makes the salt mixture ultra-potent.
Ingredients
½ cup packed parsley leaves, finely chopped
½ cup packed celery leaves, finely chopped
¼ cup finely chopped chives
2 tablespoons finely chopped fennel fronds
2 tablespoons finely chopped thyme leaves
1 tablespoon finely chopped mint leaves
1 Cherry Bomb red chili pepper, deseeded and finely chopped
1 tablespoon rainbow peppercorns, finely crushed
½ teaspoon Tasmanian pepper-berries, finely crushed (optional)
1 tablespoon yellow mustard seeds, finely crushed
1 teaspoon fennel seeds, finely crushed
¼ teaspoon celery seeds, finely crushed
2 teaspoons Aleppo pepper
1 teaspoon cayenne pepper
1 teaspoon garlic powder
1 teaspoon onion powder
1 tablespoon pomelo zest
1 tablespoon lemon zest
2 teaspoons lime zest
1 tablespoon fennel flowers (optional)
½ cup Fleur de Sel
2 cups Maldon flake salt
Directions
Pre-heat oven to 200°F.
Mix together all fresh herbs, zests, seeds, flowers, chili, and spices. Gently fold into the salts and mix. Use your fingers to make sure the herbs, zests, and spices are well incorporated into the salt. Place the salt/herb mix on a baking sheet covered with parchment paper so that it's spread evenly across the entire sheet and flat. Place in the oven, and bake for about 15 -17 minutes or until the herbs seem to have lost most moisture. They should not be totally dried out and still look greenish. Store in a small bowl on your counter for a few weeks. This is a fresh herb salt, not designed for long term storage.