Herbal Farm-to-Table in Bolinas
Join the Bolinas Community Land Trust for a special evening at the Peace Barn in Bolinas on May 18, 2019.
This fundraising event will feature the musical talents of local musicians, LoWatters,  creative cocktails, appetizers and small bites catered by the William Tell House in Tomales.   An auction will give you a chance to bid on 'Only in Bolinas' special experiences.  These unique to Bolinas experiences include everything from a trip to the Cordell Banks with Biologist & Author, Peter Pyle to a quilt made just for you of your own design and inspiration by the Bolinas quilters.  It also includes a Bolinas organic farm to my table experience with muah!  An intimate set by renowned folk rock singer-songwriter, Andy Cabic of Vetiver will follow the auction.
Here is a bit more on my experience up for auction-  An Herbal Farm to Table Adventure with Paradise Valley Farms.
The herbaceous adventure,  for a group of 12, will start with a tour and education session at one of Bolinas' most beautiful local farms, Paradise Valley Farm. The adventure  with herbal libations and dinner at my beautiful Bolinas home and test kitchen of Herbal Roots, Crespo Organic Mangoes and Ger-Nis.
Learn about fresh sustainable agriculture, farming, and fresh herbs, and how to incorporate more flavor with these magical plants. This adventure is a totally hands-on experience – just the way I like it. But for those of you who would rather watch with a cocktail in your hand, that's no problem too. The amount of effort you exert is up to you.
We start with a farm tour by Sierra Dierks, a second-generation Paradise Valley resident and farmer where we will learn all about the history and current farming operations of one of California's first organic farms. We will get a first-hand feel for growing in Bolinas and what items are mainstays.  We'll see and touch a wide array of herbs and vegetables and pick some that guests can take home. The basics on organics, soil and composting will be covered.
Once the farm tour ends, we will jet over to my house where we will rest and relax a bit over seasonal herbal libations and nibbles. After, we will head into a quick culinary class focus on fresh herbs. You'll not only learn how to make the cocktails and appetizers yourself, but you'll get some basic herbal education on how to store and use fresh herbs.
We will then sit down to a (prepared for you) 3-course meal, and guests will get to make their own herbal desserts. Participants leave with all the recipes and some seasonal herb-salts handmade by Nissa using local herbs from her garden and Paradise Valley Farms.
Guests are allowed to bring wine to enjoy with their dinner. Otherwise, herbal iced tea will be served as well as a featured seasonal cocktail. Most food allergies can be accommodated if known in advance. Purchaser must inform me when booking the event of any dietary restrictions.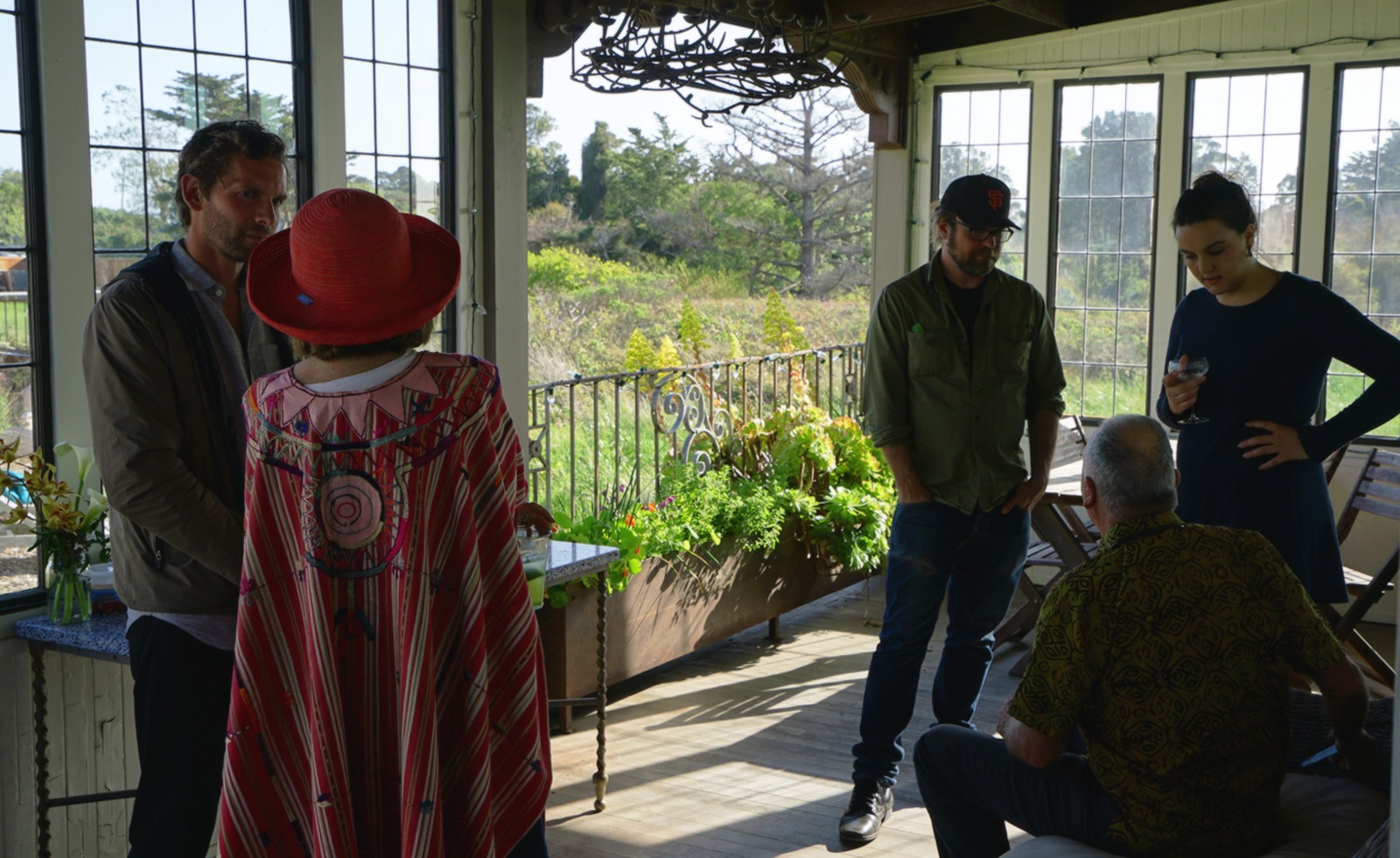 Date:
Dates to be determined between purchaser and Nissa (coordinated with the farm), any Saturday or Sunday between August 10th and October 20th.
Time:
Farm Tour 1-3pm
Dinner Event 4-7pm
Sample Menu:
Herbal Libations
Non-alcoholic
Herbal Lemonade
Jasmine Peach Iced Tea
Middle Eastern Style Mint Black Tea
With booze
Wild Plum, Rosemary Rose Spritzer
Blackberry Sage Tequila Cooler
Sorrel French 75
Bourbon Lavender Beet
Herbal Strawberry Sangria
Herbal Nibbles
Herbal Cheese Straws
Local Antipasti: Marinated with Herbs; Peppers, Onions, Olives, Feta
Mango & Herb Summer Rolls
Beet Deviled Eggs
Herbaceous Pork Meatballs
Seasonal Vegetable Platter with Herbal Rach Dip
Local Oysters with Herbal Mignonette
3 Courses
First Course
Watermelon, Feta, Mint Salad with Spicy Cilantro Lime Honey Dressing
Main Course
Pit Roasted Pineapple Sage Pork, or Cauliflower Steaks,
Herbal Jerk Rice,
Nectarine Tomato Salad,
Mint Sweet Roll
Dessert Course
Summer Fruit & Herbal Sugar Hand Pies with Lavender or Lemon Verbena Ice Cream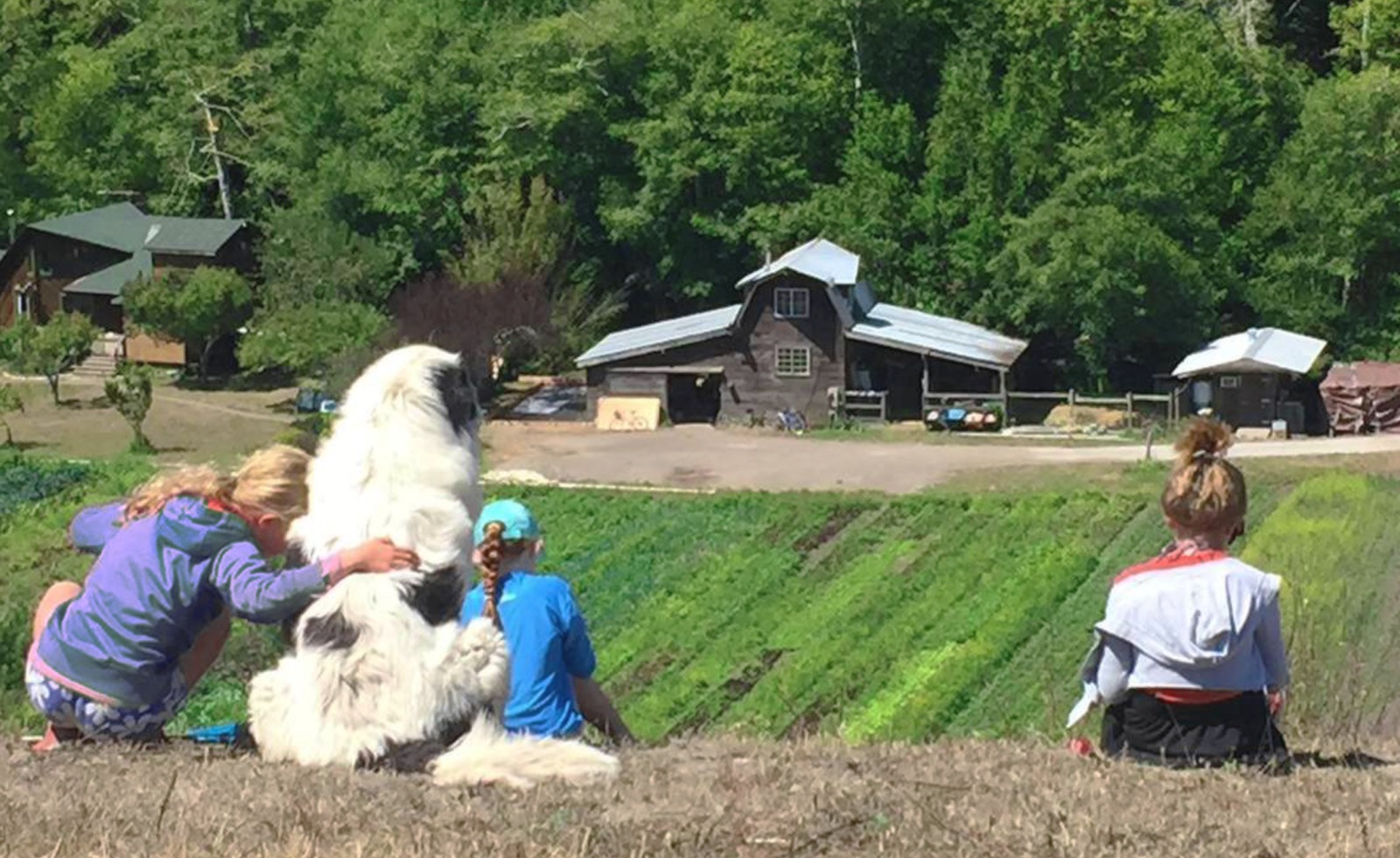 Paradise Valley Farms is a second-generation family run farm started by Dennis and Sandy Dierks. The farm has been C.C.O.F certified organic since 1978, which makes them true pioneers in the organic farming sector. Their choice to grow organic was simple from the onset, chemicals were not something they wanted around their children or community, including the environment in which they farm.
The farm is located in Bolinas, CA, just two miles from the ocean, bordering Point Reyes National Seashore. Over 20 varieties of cool weather herbs and vegetables are grown on six acres, with half an acre devoted to seasonal apples.
Regenerative, organic farming which sustains and creates healthy soils and nutritius food is the farm's priority. Propagating and using beneficial indigenous microorganisms to sustain living soil and maintain the nutrient cycle is all in a day's work. This farm makes their own compost and microbial brews from local plants, fish, and kelp extracts. The farm works sustainably and regeneratively utilizing all of the natural surroundings, with a mind toward the future for all of the neighboring communities.
In addition to farming fresh herbs, vegetables, and fruits, the farm has been working for many years with the National Park Service to restore the local Coho Salmon run on the stream that flows through the farm. Paradise Valley Farm is the first farm in California to be certified Salmon Safe.
Currently, Dennis and Sandy's daughter, Sierra, and her husband, Blake, manage the farm with the desire to continue the family's tradition. The tradition includes growing healthy food ethically and with a substantial emphasis on educational outreach. The family knows this will help sustain future generations, small farms, and farming. Find out more at www.PVPFarm.com
Nissa Pierson is a cooking teacher, recipe developer, and small business consultant specializing in organic, sustainable, and fairly traded produce. She has worked in the fresh herb industry on both the agricultural and culinary sectors for over 20 years. She is a noted herb expert and founder of Ger-Nis Culinary & Herb Center and Herbal Roots. Her years of herb knowledge and passion for fresh herbs makes her an excellent teacher and source of herb inspiration. She travels the globe in her agricultural work and spends a lot of time eating in the kitchens/homes of everyday people in places like Israel, Jordan, Mexico, Peru, Turkey, Tunisia, Ecuador, Nicaragua, and more.
She is an extremist in proving that the art of eating & cooking well is a relatively simple process and just takes enthusiasm and some tidbits of knowledge and of course good farmers. She started Ger-Nis Culinary & Herb Center, in Brooklyn, NY, back in 2010 where she taught educational and lecture-style hands-on cooking classes for adults & kids, promoting healthy eating, living, and cooking with ease & joy.  The center became a premier source of inspiration in the sustainable and local food world and has garnered success with special events, food collaborations, social outings, and local get-togethers nationwide. Since her relocation to Marin, she continues to teach from her home in Bolinas, celebrating food and community. She hosts seasonal super clubs and teaches the Bolinas After School Cooking Program. Besides being a passionate teacher of fresh herbs and organics, in her free time she enjoys good conversation & debates, yoga, the ocean, and her dog, Inca. This is all when she is not submersing herself in the food and culture of the world.
She writes seasonally for Edible Marin and writes weekly about fresh herbs on her blog www.MyHerbalRoots.com You can also find her www.UnderTheMangoTree.CrespoOrganic.com